2016-08-18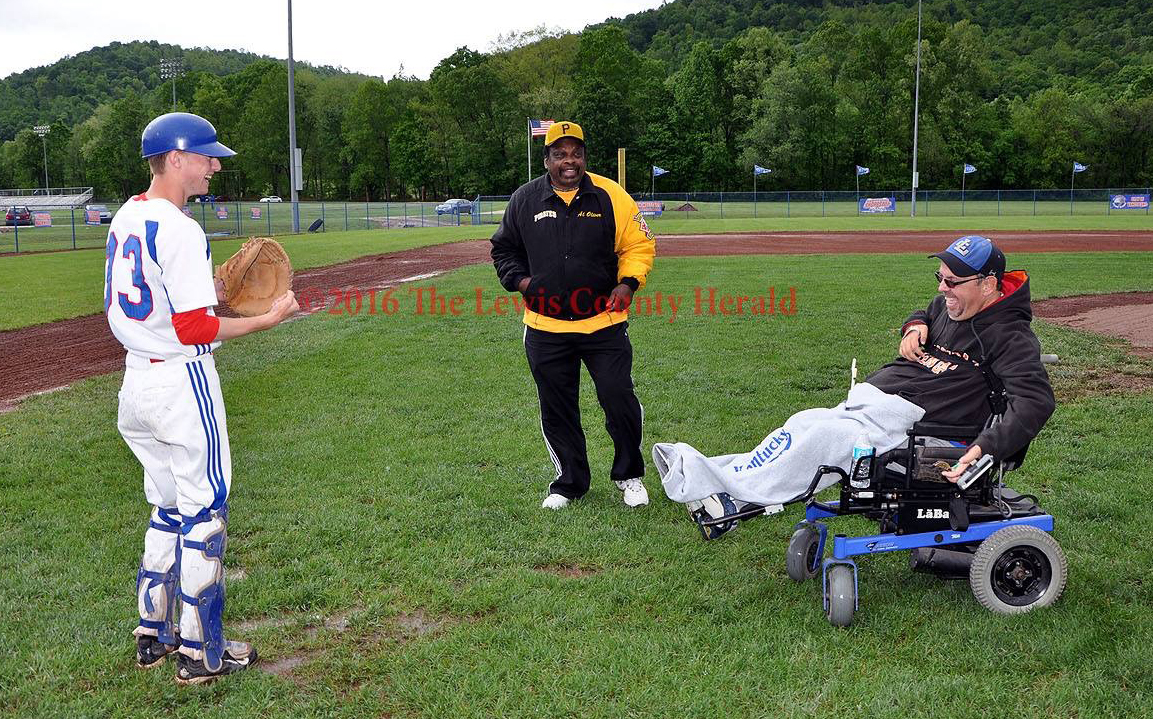 I am a lifelong resident of Lewis County, Kentucky. I broke my neck and suffered a spinal cord injury at the age of 17 playing baseball my senior year of high school.
Being that I have always been active in baseball and softball and coming from a family who have always been athletes in different sports, this was my way of life!
It all changed that April day! How do you overcome such a tragedy and go on? My answer is faith,family, and living in a great community!
I was always a happy go lucky kid and lived day to day in a life I loved. I had to reach deep inside myself to pull my life together and to recover from such a tragedy.
I spent months in the hospital doing rehab and trying to get my thoughts together. I had the mentality that I would jump up and walk again. This didn't happen so I had to reach deeper!
Something changed one day while I was in the hospital in Ashland that motivated me to never give up and to inspire others like I was inspired that day!
I was speechless when I open my eyes and saw this guy walking through the door of my room with a Pittsburgh Pirates jersey and cap on. It was Al Oliver!
Al stayed for a good hour and shared a lot of positive and inspiring messages with me. I don't know if he will ever know how much he inspired me to never give up!
He left me with positive messages written on a book, a hat, and other Pirates memorabilia that I would often look at while struggling through rehabilitation and I still look at today when I get down on myself.
Today I am a magistrate in the Lewis County Fiscal Court, l partner with my brother in cattle farming, and I am currently enrolled in college working on a business degree and my real estate license. I'm still active with sports. Lewis County High School has a David Iery Classic every year in my honor and I am honorary captain for the Cincinnati Reds every year on David Iery Day where I bring out their lineup card to home plate.
The Reds game is always in September in honor of National Spinal Cord Injury Awareness Month. At this year's David Iery Classic it was the most memorable one ever when Al Oliver came to throw out the first pitch and to sign autographs for all the kids!
To me Al Oliver is not only one of the greatest players to ever play baseball but one of the greatest people to ever walk on earth! Thanks Al for giving back to the community and it's an honor to call you my friend!